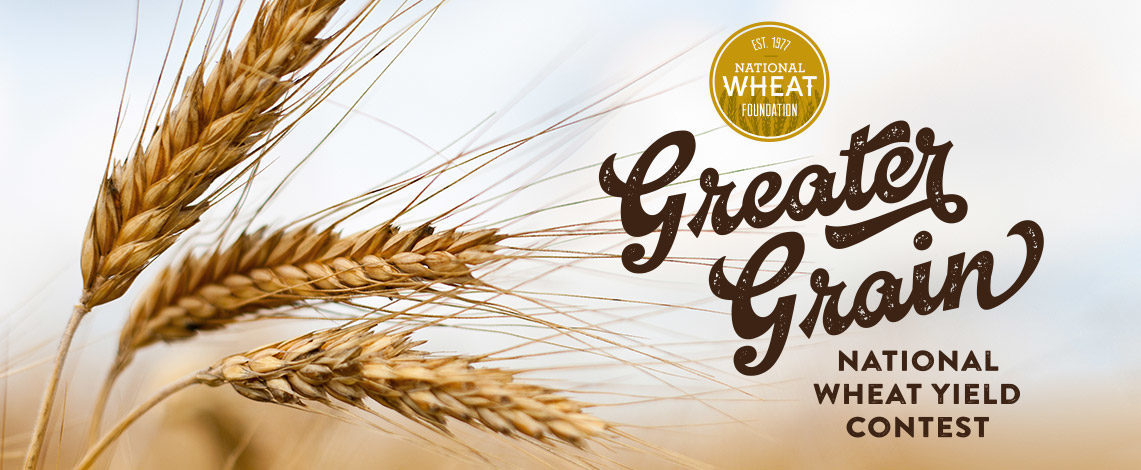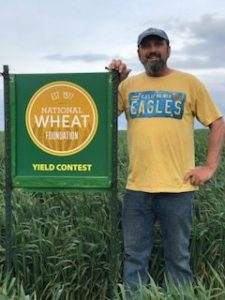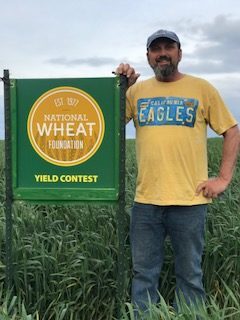 NWF announced the first National Wheat Yield Contest (NWYC) to growers in late February 2015. This contest will help increase U.S. wheat growers' productivity to ensure an ample supply of quality U.S. wheat to reliably meet the needs of the domestic wheat market and our foreign customers.
Check out DTN's November 2019 piece highlighting the national winners of the 2019 National Wheat Yield Contest!
Photo: Brian Cochrane is from Kahlotus, WA and was a 2017 National Winner, finishing 5th in winter wheat dryland! He created the sign to show his support for the Contest! 
Objectives of the NWYC are:

Support New Ideas for Ways to Improve a Farmer's Crop

Enable knowledge transfer between growers

Urge experimentation with new technologies

Identify top wheat producers in each state
November 21, 2019
Washington D.C. (November 21, 2019) – Last week, the National Wheat Foundation (NWF) announced the national winners for the 2019 National Wheat Yield Contest. Today, NWF is announcing the state......
Read Blog