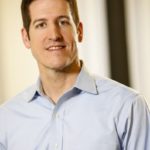 Jeff Blackwood – Senior Manager, Government Affairs, BASF
Jeff Blackwood is a Senior Manager of Government Affairs for BASF in the Washington, DC office with advocacy responsibilities on legislation and policy related to BASF's Agricultural Solutions businesses.  Jeff also covers policy matters related to intellectual property, food, and agriculture.  Jeff has been working on public policy in Washington DC for over 20 years, with a specific focus on agriculture policy.
Prior to joining BASF, Jeff was the director of government relations at The Fertilizer Institute in Washington, DC where he monitored and advocated legislative and regulatory matters regarding agriculture policy, chemical security, and water quality.
Previously, Jeff worked for four years as Legislative Assistant to United States Senator Byron Dorgan (D-ND), advising the Senator on legislation related to agriculture policy.  In this position, he managed bills and amendments including several considered as part of the 2008 Farm Bill and the annual agriculture appropriations process.
Prior to his work with Sen. Dorgan, Jeff was the Senior Grassroots Advocacy Advisor with the National Rural Electric Cooperative Association and spent four years as a Legislative Assistant to Congressman Brad Carson (D-OK).