FoodQuest Segment on Food Network and Cooking Channel

The National Wheat Foundation was invited by WGST Productions to take part in a series called FoodQuest which aired Fall 2017. The series was hosted and co-hosted by Robin Leach, Alonzo Mourning and Kim Alexis and commenced on September 24 as a national cable, independent production on the Food Network and Cooking Channel.
Former NAWG President and Kansas wheat farmer David Schemm was interviewed for the segment. The segment can be found below. The entire episode can be found here.
Food Quest Project Partners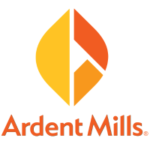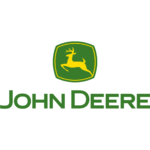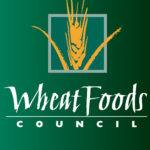 Wheat 102

To educate the Administration, Members of Congress, and their staff on just how expansive and important the entire wheat value chain is to the economy and to our food supply, the National Wheat Foundation (NWF) hosted a wheat industry educational event on February 08, 2018 in the U.S Senate.
The Wheat 102 participants included American Bakers Association, American Seed Trade Association, Association of Equipment Manufacturers, BASF, Bayer, BNSF Railway, CropLife America, Farm Credit Council, Flowers Foods, Food Marketing Institute, General Mills, Grain Foods Foundation, Monsanto, National Wheat Foundation, North American Millers' Association, Texas A&M University, Syngenta, U.S. Custom Harvesters, U.S. Wheat Associates, Wheat Foods Council, Wheat Marketing Center, and Wheat Quality Council.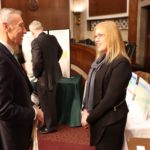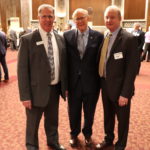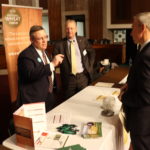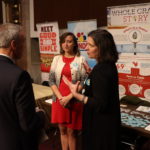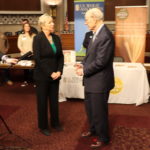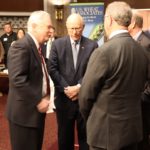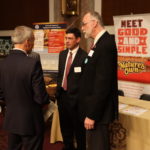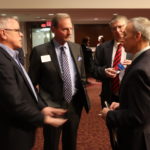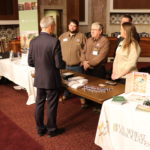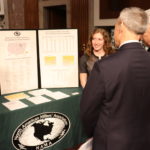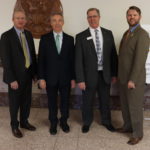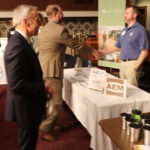 Success Files
The National Wheat Foundation (NWF) has been invited to take part in a documentary program titled "Success Files". Hosted by Rob Lowe, "The Success Files" is a program that highlights new stories and innovative concepts in short-form and long-form documentary presentation. This educational program is currently doing a documentary on the role and purpose of the National Wheat Foundation and how it educates different audiences on the value of wheat and farmers.
Building a Library of Resources re Glyphosate Use in Wheat
Wheat growers face many challenges to growing a quality crop that is sustainable and economically viable. Growers are faced with threats to the viability of the crop from many pests across these 42 states. One of these pests is weeds. Glyphosate is one product commonly used by wheat growers that is very effective at controlling grass weeds prior to planting or after wheat is harvested.
The Foundation has sought to build a library of resources around glyphosate use in wheat. This comes out of its National Wheat Action Plan and is geared toward educating policymakers, government officials, wheat farmers, and others who are interested in this topic. Visit our library here and read below real testimony from farmers who use glyphosate on their crop or know why it is a effective tool for growers.
National Association of Farm Broadcasters (NAFB) Foundation Scholarship
About the National Association of Farm Broadcasters (NAFB) Foundation
The National Association of Farm Broadcasting is the recognized voice of agriculture. Through programs and services, NAFB deepens the farm broadcasting industry's understanding of agriculture and agribusiness, and empowers its members to investigate and educate rural America about leading-edge technology and productivity.
As a vital element of NAFB, the NAFB Foundation helps ensure a strong future for the farm broadcasting profession and industry. The NAFB Foundation is the nonprofit charitable and educational arm of NAFB. It is focused on enhancing the value of agriculture, food production and rural lifestyle through the various forms of broadcasting, while assisting and benefiting industry partners, students, future broadcasters and the general broadcast audience.
In November 2018, for the first time, the National Wheat Foundation (NWF) and the U.S. Wheat Associates co-sponsored a NAFB Foundation scholarship. The scholarship was given to Matthew Winterholler, a senior at Texas Tech University, who is majoring in Agricultural Communications. Matthew was recognized at the NAFB Foundation Luncheon on Wednesday, November 7th where USW and NAWG (on behalf of the Foundation) presented him the award.
Since 1977, the NAFB Foundation has awarded more than $365,000 in scholarships to 114 students pursuing careers in agricultural communications. NWF and USW hope to contribute to the growth of this number in the future.
For more information, visit https://nafb.com/foundation.