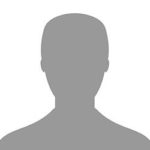 Bernard Peterson is managing partner of Peterson Farms, a multi-generational grain operation in central Kentucky. The majority of production used in the local bourbon industry, Peterson Farms grows corn, soybeans, wheat, canola, and hemp. Peterson Farms also owns and operates Loretto Grain, a country elevator storing and merchandising corn and wheat for the milling and bourbon industries.
Bernard has served as the Kentucky representative for the National Association of Wheat Growers, and is the past president of the Kentucky Small Grain Growers' Association. He is a 2011-2012 attendee of "The Executive Program for Agricultural Producers" (TEPAP) program at Texas A&M University, and continues as an active member of the Alumni group. Bernard helped lead Peterson Farms to be named Top Producer magazine's Top Producer of the Year in 2015.
Bernard is a 1982 graduate of the University of Kentucky where he received a BS in Animal Science, with a minor in Agricultural Economics. While at UK Bernard was active in several organizations including the Dairy Judging team and Alpha Gamma Rho fraternity.
His hobbies include cycling, traveling and enjoying time with his wife of 37 years, Annette, their two daughters and their families.